Karl Singline has led, organised and tutored robotic workshops spanning four continents and continues to offer state-of-the-art training focused on the integration of robotics into new and existing workflows. The cutting-edge workshops specialising in introducing the core concepts of thinking robotically, visual programming and developing processes to physicalize the digital through the real-world application of robotics. As a full-time researcher within Creative Robotics, Karl works on personal research as well as partnering with external industry partners to further explore new ways of adapting robotic technologies to architecture and other creative industries.

Karl Singline offers complete introductory workshops to robotics at varying scales with a focus on visual programming and KUKA|prc over multiple different schedules. Each schedule is redefined on a workshop by workshop basis, to ensure that the time is spent most effectively as each hosting facility offers different hardware, personnel & vernacular details that may be incorporated. Over the course of the workshop programmes, we introduce participants to a wide spectrum of concepts.

An introduction to programming KUKA robotic arms through KUKA|prc and real-time robotic interfaces. High detail is given to the exploration of varying ways on dynamically linking both industrial as well as consumer sensor systems to the robot and its programming environment. Participants will develop skills in parametric modelling using Rhino and Grasshopper as well as the use of KUKA robotic arm for precise prototyping.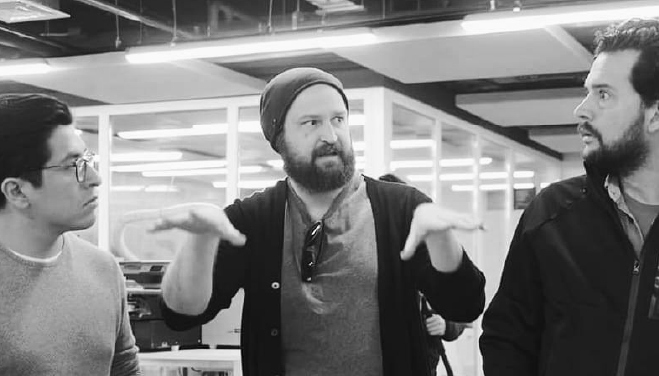 A core principal of Karl's is an aim to actively share knowledge through academic courses conducted at the University of Arts and Design Linz, as well as by organizing international workshops and symposiums. Its through this active engagement within the greater field that its possible to challenge the preexisting concept of robotics within architecture and design with the aim of generating new knowledge.
If you're interested in more information regarding workshops, get in contact here.